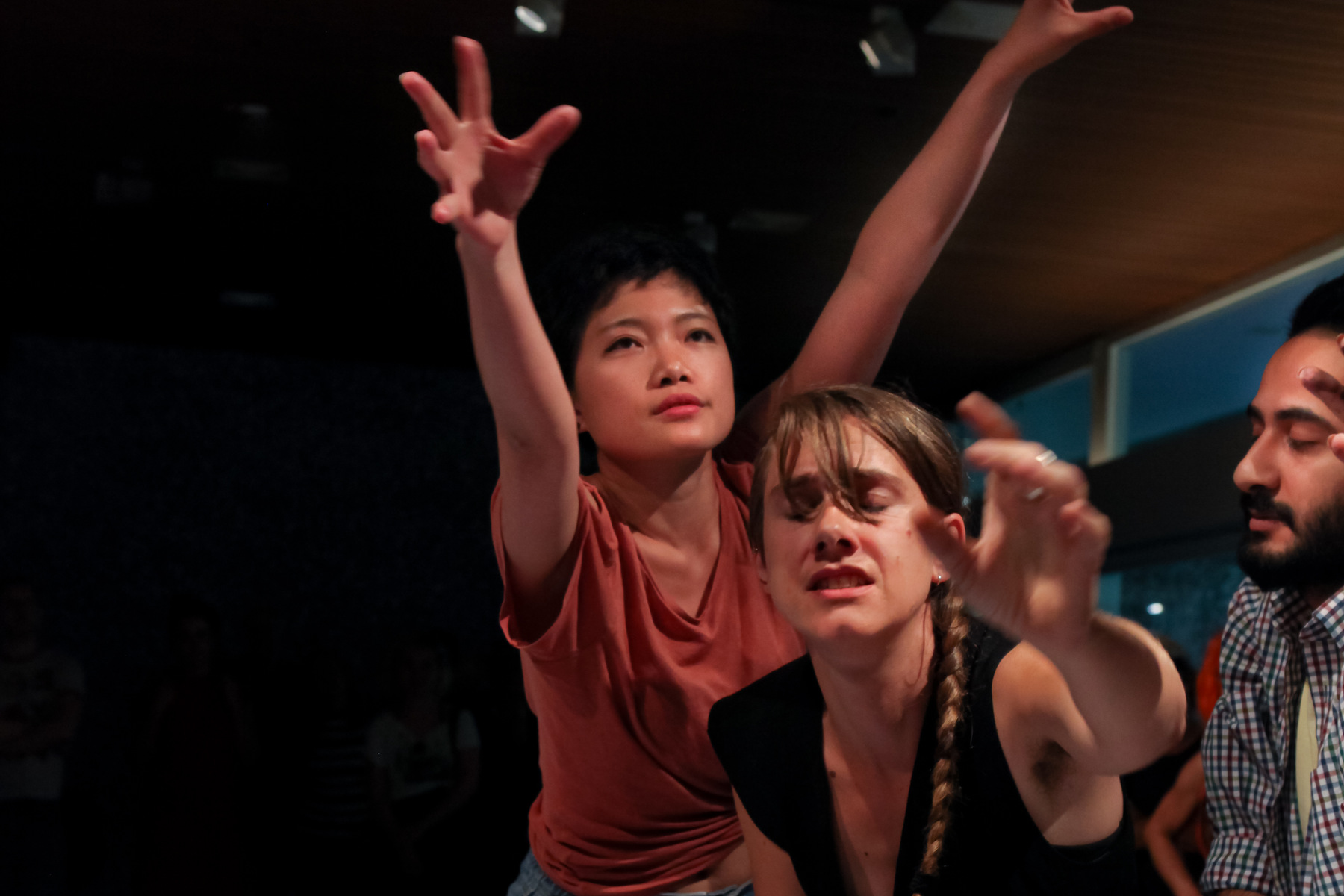 Art academies reproduce mechanisms of inclusion and exclusion. Who is teaching, what is being taught, and who are accepted are not contingent on assumed "talent" but on the subjective assessment skills of those in

power

and therefore on individual and indisputable 

criteria? The

autonomy of the arts

as well as teaching thus legitimizes the contradictions inherent to the institution.
The artists of the *foundation Class do not use the obstacles engendered by this deplorable state in order to just point or blank out the

institution's contradictions

. Instead, they use them as a point of departure for their collective artistic practice and to formulate demands for inclusive forms of teaching and education.
Akin to the kitchen table, the art academy's cafeteria is a space where conspiratorial, heretical, unobjective, impertinent, and amateur opinions are articulated, validated, and dismantled for their own sake, rather than for the purpose of knowledge production.
*foundationClass members
Anwar Alatrash
Batoul Sedawi
Cam-Anh Luong
Dachil Sado
Diwali Hasskan
Eva Karduck
Fadi Aljabour
Hatef Soltani
Katharina Kersten
Mayada Alkayal
Miriam Schickler
Mohamad Halbouni
Ramin Parvin
Reem Awad
Ulf Aminde
Text by Berlin Biennale 
Photo by Can Mileva Rastovic